Your guests will have an amazing time celebrating your child's birthday with the Play Day Cafe Party Package! Enjoy the fun-filled atmosphere with our mega-size playground featuring five unique play areas.
2-Hour Party Package
Dedicated Party Concierge to manage your party
Healthy food choices
Electronic invitations for your guests
Colorful paper tableware included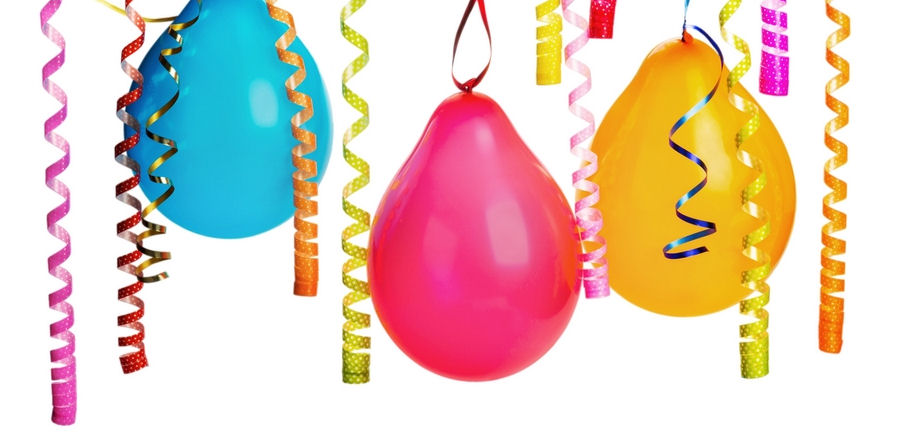 Play Day
Party Package
$325
The Play Day Cafe Party Package is for one birthday child and includes 2-hours of fun, including 80 minutes of play on our mega-playground and 40 minutes in one of our three colorful private party rooms!  The package includes 16 children, including the birthday child.
Private Party Room
40 Minutes in Private Party Room
What's Included in the Play Day Party Package?
Choose between three healthy meal options, all made fresh in our cafe.  Catered for 16 children.
Kid Friendy Meal Choices (Choose One)
Sheet Pizza
Healthy Snack Tray – choice of fruit or vegetable tray
Mini Sandwich Tray – choice of ham, turkey and peanut butter & jelly
Beverage Choices – fruit punch or lemonade
Additional Party Tray Add-Ons Available
A dedicated Party Concierge to manage your party
A special gift of a Play Day Cafe cinchbag backpack for the birthday child
Play Day Cafe water bottle for each child attending
Includes colorful paper tableware:  plates, napkins, cups and cutlery
Electronic invitations to email your guests
Party room set-up and clean-up
Birthday Party Frequently Asked Questions
Please read our Frequently Asked Questions to help you plan and reserve your party.
How many guests can I invite?
The party package can accommodate up to 16 Children ages infant through 12 years old, including the birthday child.  Due to limited space in the party rooms, we can only accommodate up to 16 adults.  There is plenty of room for guests to hang-out in the lounge area or cafe during the party time.  We are unable to accommodating adding additional children at this time.
Is a deposit required to reserve a party?
A $100 NON-REFUNDABLE deposit is required to confirm your reservation.
What time should I arrive at the party?
In order to ensure an easy check-in process, the Party Host should arrive at the start of the scheduled party time.  If you arrive earlier than your scheduled time, you will be unable to access the party room until your allocated party time begins.  Party guests should arrive as close to the scheduled time as possible.
What food items can I bring into the facility?
Outside food or drink is not permitted except birthday cakes or cupcakes with a scheduled party reservation.  We are unable to accommodate ice cream or ice cream cakes.
Can I use my own decorations and/or paper products in the party room?
In order to preserve the integrity of our party rooms and to prevent damage, additional decorations are limited to tabletop decor only. We do not permit wall or ceiling decorations, streamers, silly string, confetti, or piñatas.
What can I expect for my 2-hour party?
Guests will arrive and check-in during the first few minutes of your party.  The kids will have approximately 80 minutes of playtime on the mega-playground.  During the last 40 minutes of the party, the Party Concierge will serve your food choice and the birthday cake/cupcakes.  If you choose to open gifts, they will assist the birthday child and keep a gift list so you can enjoy the party!  As a courtesy to the next party, please help your guests leave the party room promptly at the end of your party so we can prepare for the next family.
How do my party guests complete the waiver?
For your guests convenience, the electronic party invitations contain a link to confirm their invitation to your party as well as to complete the online waiver form for the child attending.  Both the parent and child must have a completed waiver on-file in order to enter the facility.  If more than one adult is accompanying a child, all adults will need to complete the waiver.
Do all of my guests need to wear socks inside the facility?
In order to maintain a clean and hygienic facility, we require all guests (both adults and kids) to wear socks (no shoes) inside the facility.  If sending out separate invitations from the electronic ones provided, please ensure this is noted.  Also, in order to maintain the cleanliness of the facility, strollers (like shoes) are not permitted and are best left in your vehicle as there is limited space inside the lobby.
I would like to bring a cake and a small group to celebrate my child's birthday, do I need to reserve a room?
You and your guests are welcome at Play Day Cafe as open play guests. Unfortunately, assembling a party without a reservation is not permitted.  No outside food or cake can be brought into the facility.  Gifts, cake and cupcakes are only permitted with a birthday party room reservation.
Will your facility be open to other guests during my party?
Play Day Cafe offers open all-day play time, so while the party rooms are private, the facility is open to the public for open play during parties.
What if I need to reschedule the date of my party?
If you need to reschedule your party for any reason, please reschedule a minimum of seven days prior to your scheduled party date.  Reservations modified after this time are subject to a minimum of a $75 change fee.