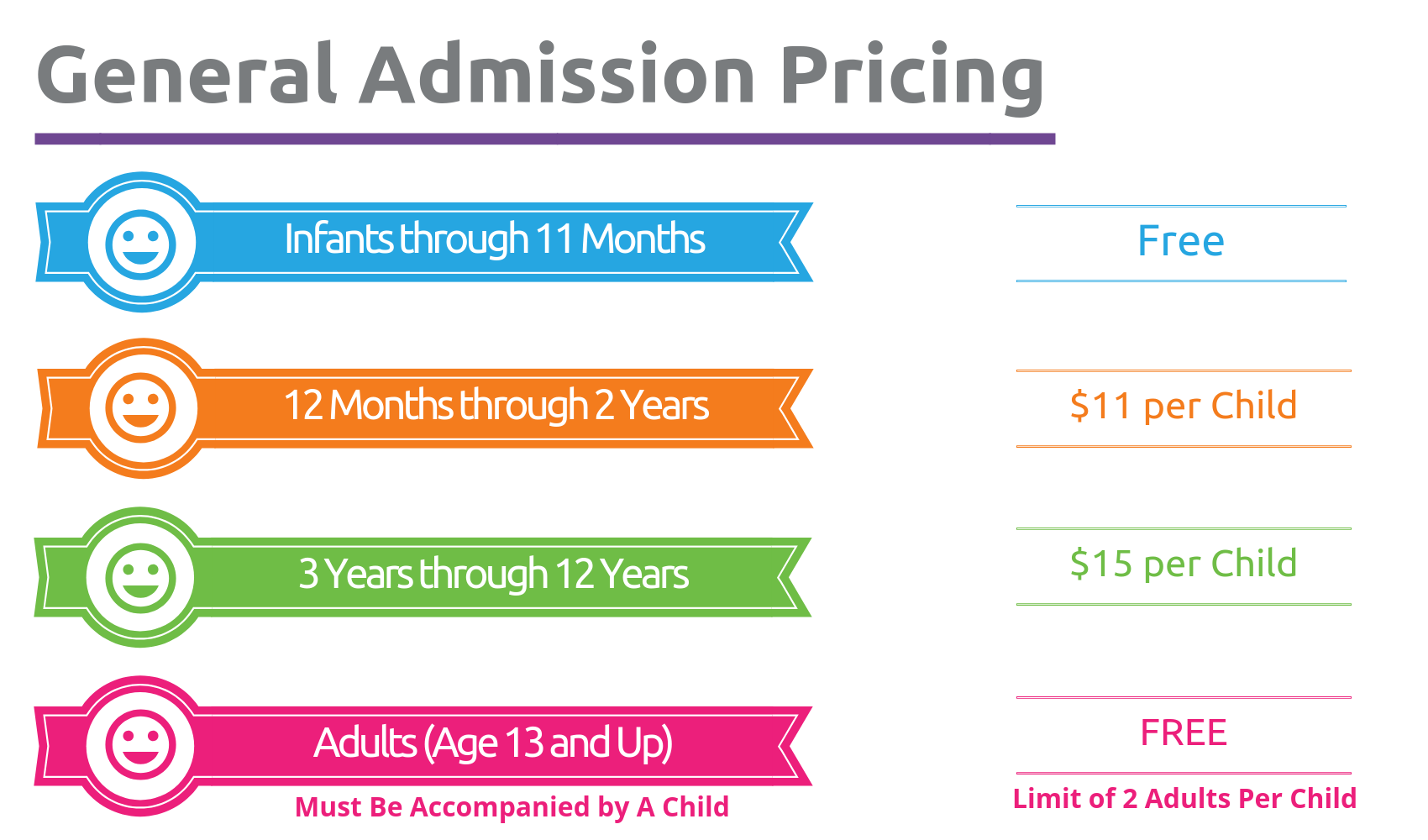 Located in Solon, Ohio, Play Day Café is a mega-size indoor playground with 5 active play areas designed for children ages infant through 12 years.  Come and play anytime, reservations are not needed to Play.  If you are celebrating your child's birthday, reservations for birthday party celebrations are required.
Monday – Closed
Tuesday through Sunday – 10:00 am to 7:00 pm
In order to allow our associates to spend time with their families, we offer limited hours on some holidays.  All holiday hours are posted on our Event Calendar and our Google Business page.
ALL guests (babies, toddlers, kids, teens and adults) entering our facility are required to:
Have a valid waiver on file to enter (complete your waiver here)
Wear socks to enter our facility (guests are not permitted inside the facility with bare feet or with shoes on)
If you forget your socks, no problem!  Custom Play Day Café Socks are available at our Guest Services desk for purchase.
In order to maintain a safe and welcoming environment, all guests are expected to follow the facility rules and policies.  These rules and policies are subject to change as management sees fit.  Management reserves the right to refuse entry or terminate your visit at any time.
Parents/chaperones are responsible for children AT ALL TIMES
Outside food or drink is not permitted and strictly enforced
Waiver must be completed before admittance
Adults must be accompanied by a child
Socks are required for ALL guests
Walk-in birthday parties are not permitted, birthday party reservations are required
Cake, cupcakes and gifts are not permitted inside the facility without a birthday party reservation
Strollers are not permitted inside the facility
We are not responsible for any loss, damage, or theft of personal items
Candy and gum are not permitted
Sharp objects on clothing or body are not permitted in order to preserve the play equipment and furnishings
Adults and children must be free of illness
Be respectful at all times, no spitting, hitting or inappropriate language
The playground is for children only
For all children's safety, Play Area participation is based on the child's age
No running or rough play
Rules for each Play Area are posted inside the facility
Be respectful at all times, no spitting, hitting or inappropriate language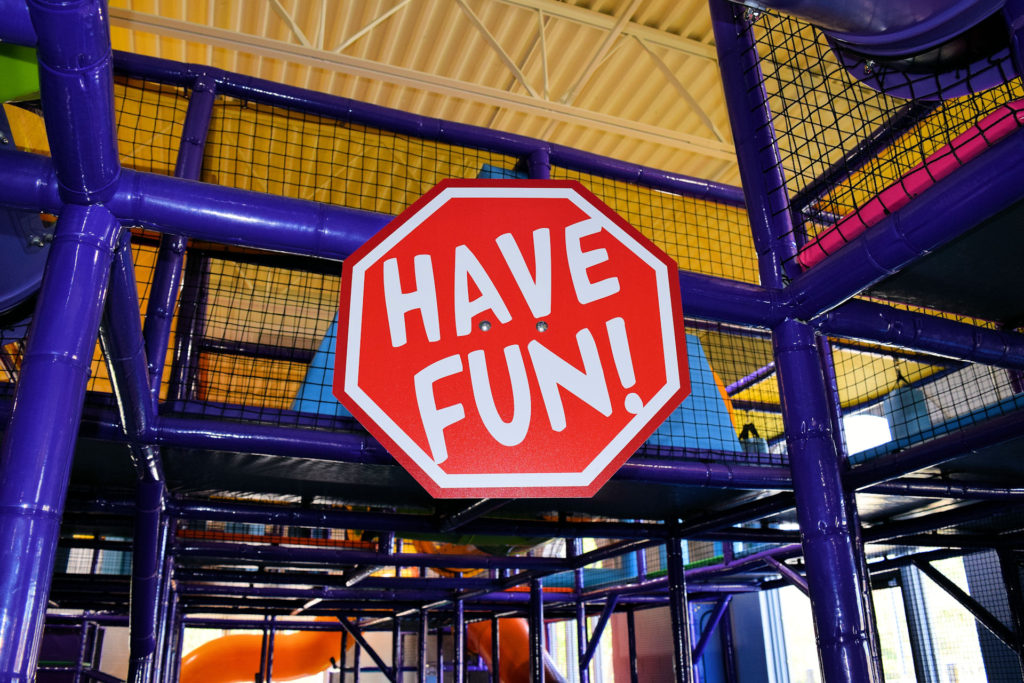 Save time during check-in and complete your waiver online!  A valid waiver is required for all guests in order to enter the facility.