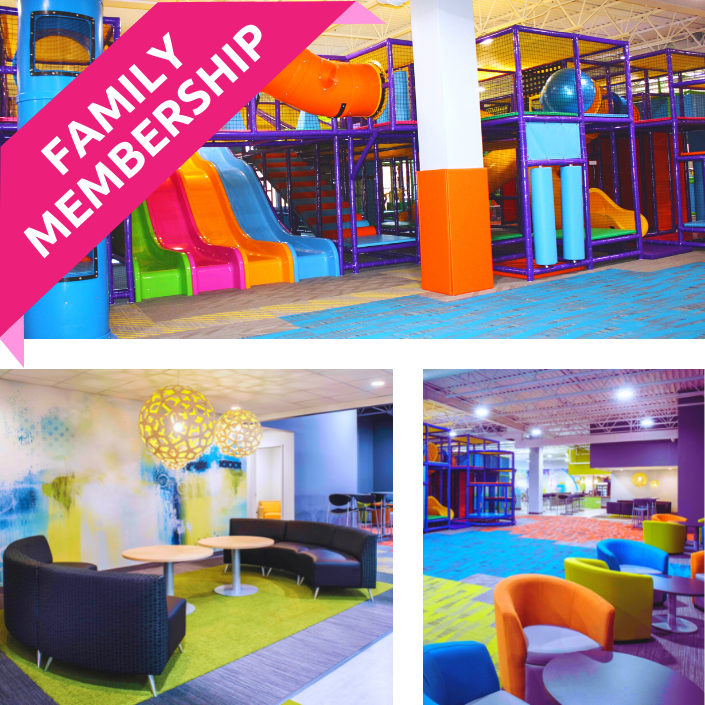 NEW! Monthly Family Memberships
Up to 4 Family Members (can be any 4 adults or children)
Unlimited visits for members
10% discount on cafe purchases
10% discount on retail purchases
10% discount on Birthday Party Packages
50% Guest Admission Pass Discount to bring a friend (limit 2 per visit)
Monthly auto-renew required
Up to 4 additional Members can be added for an extra fee per Member
Family Membership Agreement required

Beginning June 6, 2022 – Open Play is back! Reservations are no longer required, walk-ins only.
Admission Policies
All guests entering the facility MUST have a ticket to enter.  This includes infants, children, teens and adults.  This is a ticketed event and there are a limited number of tickets available throughout the day.
Tickets are non-refundable
IMPORTANT!  PLEASE READ BELOW prior to visiting the facility.  
Step 1:  Review Admission Rules.  Review the information provided on this "Plan Your Visit" page to include:  Required for Admission, Admission & Hours, Pricing, Facility Rules and Playground Rules.  The rules are strictly enforced.
Step 2: 

Tickets.

  Everyone entering the facility needs a ticket to enter, this includes infants, children, teens and adults.
Step 3:  Bring Socks.  We are a socks only facility, so remember to bring your socks!  Socks are required for ALL GUESTS to enter the facility.  This includes EVERYONE – adults, infants, children and teens.  Shoes and bare feet are not permitted.  We do have socks available for purchase as well.
We are excited to announce we are now open standard operating hours.
Monday through Friday:  9:30 am to 4:00 pm
Saturday and Sunday:  9:30 am to 5:00 pm
New Summer Craft Theme Weeks Every Week!
Superhero Week – 8/8 – 8/12
Limit of 1 craft per child.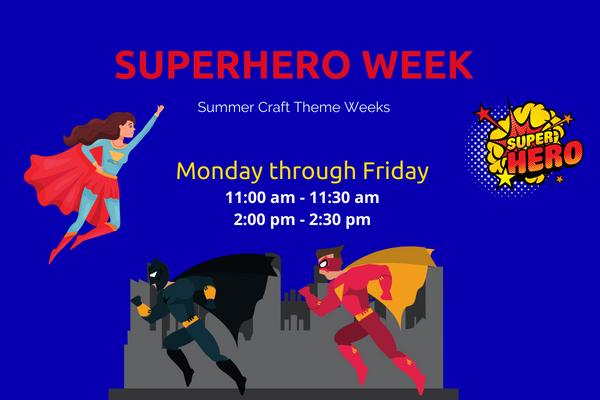 In order to maintain a safe and welcoming environment, all guests are expected to follow the facility rules and policies.  These rules and policies are subject to change as management sees fit.  Management reserves the right to refuse entry or terminate your visit at any time.
All guests require a ticket to enter the facility, this includes infants, children and adults
Parents/chaperones are responsible for children AT ALL TIMES
Outside food or drink is not permitted and strictly enforced
Adults must be accompanied by a child
Socks are required for ALL guests
Birthday party celebrations ARE NOT permitted during play sessions (cake, cupcakes, balloons, gifts and other birthday celebration items are not permitted inside the facility)
Walk-in birthday parties are not permitted, birthday party reservations are required
Cake, cupcakes, balloons and gifts are not permitted inside the facility without a birthday party reservation
Strollers are not permitted inside the facility
We are not responsible for any loss, damage, or theft of personal items
Gum is not permitted
Sharp objects on clothing or body are not permitted in order to preserve the play equipment and furnishings
Adults and children must be free of illness
Be respectful at all times, no spitting, hitting or inappropriate language
The playground is for children only
For all children's safety, Play Area participation is based on the child's age
No running or rough play
Rules for each Play Area are posted inside the facility
Be respectful at all times, no spitting, hitting or inappropriate language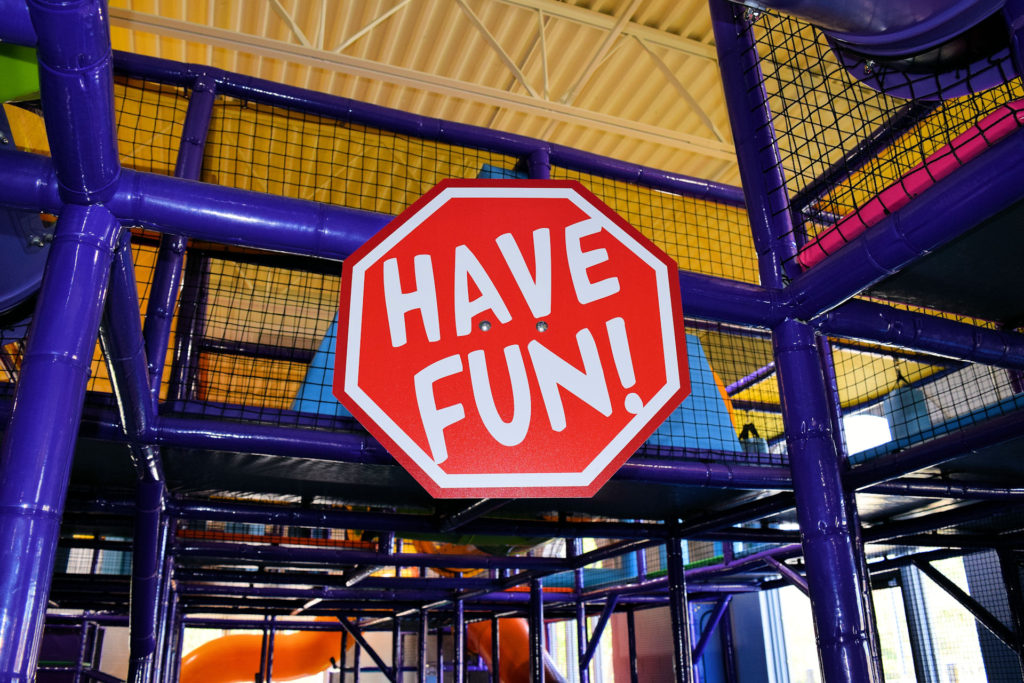 In order to allow our associates to spend the holiday with their families, we will be closed the following days:
New Year's Day
Easter
Mother's Day
Father's Day
Independence Day
Christmas Eve
Christmas Day