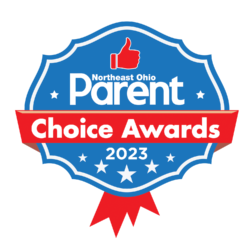 Thank you Northeast Ohio!
2023 Parent Choice 'Best Indoor Play Place' Award Winner
Schedule Your Birthday Party Reservation Today
We're open for General Admission and offer a Family Membership.
Play
5 active play areas, kids will move non-stop and burn off lots of energy!
Café
Refuel in our café with food and specialty coffees made fresh!
Parties
Worry-free party planning - our team manages all of the details!
Have you heard about our Monthly Family Membership?
Let every day be a play date at our indoor playground with laughter and adventure when you sign-up for our monthly family membership! Unlock exclusive membership perks and enjoy unlimited visits, indulge with a 10% discount on cafe and retail purchases, save 10% on birthday packages and bring up to 2 friends per visit for a 50% discount!
Check out our retail store!
Celebrate Every Moment! Shop at playdaycafe.shop
Our playdaycafe.shop store brings our reputation of fun and creativity to your home!  We know how busy parents can be, so we want to save you time and energy by hand selecting high quality items and unique ideas for your family to enjoy during holiday and family celebrations!
Check out our wall art, posters, party supplies, crafts, toys and more to help create cherished family memories with ease for the holidays and important family moments!